History Highlights for Gethsemane Lutheran Church and School

In 1961, the land was purchased and construction of the building was completed by the Rocky Mountain District (RMD). The first service was held by Rev. Omar Stuenkel on July 9 with 257 in attendance. The Congregation was officially dedicated on Oct. 1 with 142 charter members.
The RMD had envisioned a Christian Day School would be started along with the church, and a pre-school & kindergarten was started in August, 1962 with 90 students. Gethsemane was received officially as a member of the Lutheran Church-Missouri Synod (LCMS) in 1964, and construction of a 50' addition to the north end of the school was completed in Jan., 1965. The Congregation continued to grow, and Hulstrom School down the street was rented for Sunday School.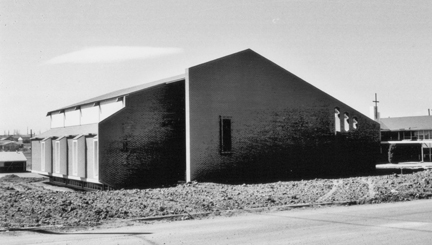 A building program was begun in 1969 to add a Sanctuary attached to the east end of the school, and construction was completed in less than a year with much of the work done by members. It was dedicated on Palm Sunday, April 4, 1971.
Renovations were started to add classrooms to the first floor with plans to start grades in the school beyond kindergarten. A second floor was added with more classrooms. 1st & 2nd grades were begun in the fall of 1976, with plans to add a grade each year until 8th grade was reached. In 1983, Gethsemane became a complete elementary school with pre-school through 8th grade.
Through the 90's, the school grew to the point where the church basement was renovated to move 2nd & 3rd grades there in 2000 & 2001.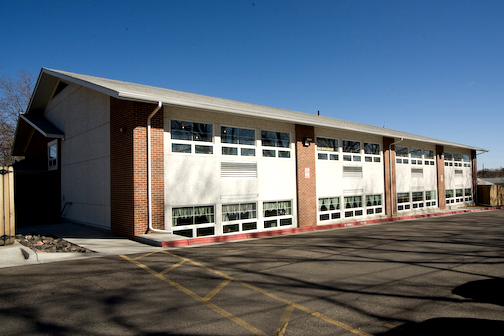 Expansion plans were began to add more classrooms and office space. Several different plans were considered, but final agreement was reached to expand and renovate the existing building. Construction of the expansion was started & completed in the summer of 2004, before the start of the 04/05 school year. Seven new classrooms were added to the school, office space & the Narthex area were expanded, and an elevator & A/C were added to the church.